I like working in the Production area, and talking with staff and my friends. Flinthills has helped me work on my goals of sorting and shredding paper, working on balloons, and becoming more independent.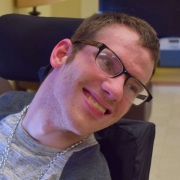 I really enjoy making bracelets and going to Advocacy Day at the capitol. Staff have taught me to be more independent with everyday tasks, how to be more patient, and community better with others.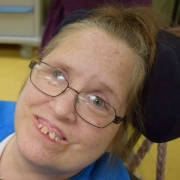 I like coming to Life Skills where I can paint with my staff and peers. I've learned how to speak up when I need help and staff teach me the things I need to know to accomplish my goals.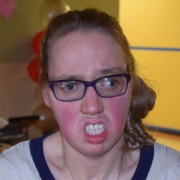 The best thing about living at Flinthills is that I get to cook and learn new recipes, and get to be involved in the community. I can talk with my staff about anything that bothers me.
I like working in Production, especially sorting paper for shredding and working on balloon orders. I've learned a lot at Flinthills, like how to stay focused on my work. I live in a really nice house with my friends. We love to put together puzzles and watch TV shows together. Staff are there to help us keep the house clean and cook good meals.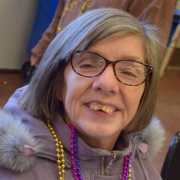 I enjoy living at my house because I live with friends, go shopping and to the library. My staff are really nice and help me with things I want to learn.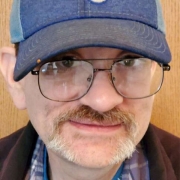 I really like the cooking classes and being a part of the Rock & Rollers. I've made new friends in Life Skills and learned to get along with others. The staff help me stay on track to reach my goals.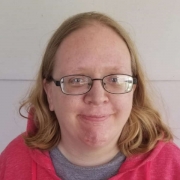 I like coming to work in the Production area each day because the people are nice and helpful. The most important skills I've learned are how to stay one task, how to do the job, and how to help others.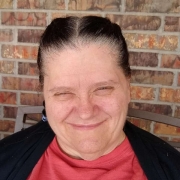 Coming to Life Skills has helped me learn to make the right decisions and choices. I've learned to get along better with others. My favorite activities are going to the movies and outings in the community.